Hollis Easter — Strength In Numbers resources
I gave a workshop at the 2010 Alliance of Information and Referral Systems conference entitled "Strength In Numbers: Bringing Effective Group Work to Training Programs". As I was designing the course, I gathered and invented some resources to help students who wanted to know more.
If you attended the workshop, I'd love to hear from you! Ask me questions, let me know how the ideas are working out for you, and stay in touch. I hope you had as much fun as I did—that's the point, after all.
I first designed this course three years ago for the national CONVENING conference, and it's been a privilege to teach it several more times. As with anything, it changes and grows over time. Can't wait for the next one!
Cheers, and best of luck with your training!
— Hollis <hollis easter at gmail daht com>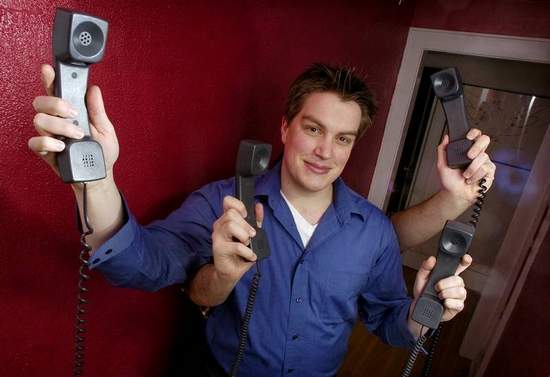 PowerPoint slides:
Here are the PowerPoint slides for the workshop. Bear in mind that they're designed as talking points, not as independent references, so there may be some slides that don't make sense when I'm not talking alongside.
Concept map:
I often use concept maps in planning out workshops and training programs—their flexible formatting allows me to get ideas onto "paper" easily, and that makes instructional design a lot easier.
Here's the concept map for Strength In Numbers. I built it using Webspiration, a free software tool.
In case that site goes down, there's also a local copy of the concept map.
My basic principles:
Respect your students.
Know more than you say.
Say less than your students.
Ask "why do they need to know this?"
Build activities around the answer.
Lead them toward concepts and attitudes.
Provide safety and challenge.
Let them cement learning by doing and speaking.
Be flexible.
Have fun, and share it.
Reading list:
People sometimes ask, "where can I learn more?" I love these questions! If you'd like to know more about the things I've discussed, I would love to talk with you... but here are some starting points. I'll put in a special pitch for my blog, instructionmatters.blogspot.com, since I'm in charge around here... you can't beat City Hall!
Cercone, K. (2008). Characteristics of adult learners with implications for online learning design. AACE Journal, 16(2), 137–159. Retrieved from http://www.editlib.org/index.cfm?fuseaction=Reader.ViewAbstract&paper_id=24286 . This is a slightly-problematic-but-still-interesting look at adult learning in an online education context. Cercone spends a fair amount of time on learning styles, which are being hotly debated in the learning theories world right now, but her other ideas are good.
Conlan, J., Grabowski, S., & Smith, K. (2003). Adult learning. In M. Orey (Ed.), Emerging perspectives on learning, teaching, and technology. Retrieved from http://projects.coe.uga.edu/epltt/index.php?title=Adult_Learning. This is one of many great articles in Orey's online work about learning. Good stuff. If you want primary sources, go look up Malcolm Knowles (who came up with the term 'androgogy' for 'adult learning').
Easter, H. (2010). Instruction matters [blog]. Retrieved from http://instructionmatters.blogspot.com. This is my instructional design blog, and I sometimes write about ID as it relates to crisis and I&R work.
Ertmer, P., & Newby, T. (1993). Behaviorism, cognitivism, constructivism: Comparing critical features from an instructional design perspective. Performance Improvement Quarterly, 6(4), 50–71. Gives some basic background on major learning theories.
Foley, G. (Ed.). (2004). Dimensions of adult learning: Adult education and training in a global era. McGraw-Hill Education.
Gardner, H. (2003, April 21). Multiple intelligences after 20 years. Paper presented to the American Educational Research Association, Chicago, IL. Retrieved from http://www.pz.harvard.edu/PIs/HG_MI_after_20_years.pdf . Gardner did much of the foundational work that created the "multiple intelligence" theory of learning. MI theory is useful in a hotline context not so much because it tells about our learners as because it describes our content: often there's a clear "best solution" for a particular learning topic.
Kim, B. (2001). Social constructivism. In M. Orey (Ed.), Emerging perspectives on learning, teaching, and technology. Retrieved from http://projects.coe.uga.edu/epltt/index.php?title=Social_Constructivism. Another good article from Orey, this one talks about social constructivism. If you want good primary source materials, go looking for works by Lev Vygotsky, Jerome Bruner, and Jeanne Ormrod; you might also look up Bandura's theories about social learning.
Morrison, G., Ross, S., & Kemp, J. (2007). Designing effective instruction. (5th ed.). San Francisco: John Wiley and Sons, Inc. If you get psyched about instructional design, this is a fairly readable introduction to various ID methods like ADDIE, Morrison/Ross/Kemp, etc.
Piskurich, G. (2005). Rapid instructional design: learning ID fast and right. San Francisco, CA: Jossey-Bass/Pfeiffer. This is a fantastic primer on the "rapid prototyping" style of instructional design, which is particularly well suited to the often-changing needs of hotlines.
Ryder, M. (2009) Instructional Design Models. Retrieved from University of Colorado at Denver School of Education: http://carbon.ucdenver.edu/~mryder/itc_data/idmodels.html . This is a huge resource that shows a lot of different instructional design data points. Very good.
Toynton, R. (2007). Theorising 'jigsaws': investigating the transferable elements of a problem-solving approach to teaching and learning. International Journal of Learning, 14 (5). The source of one method of group break-out.
Thanks for coming! — Hollis
© 2010.